Science Fiction Romance, Ménage Romance, Romantic Suspense
Publisher: Evernight Publishing
Date Published: May 19, 2019
Ronan Hark and Noah Kabot are deep space salvagers, partners in business as well as in life. While investigating an old ship, they discover a cryo chamber holding the frozen body of a beautiful woman who's been asleep for thirty-one years. Against Ronan's better judgment, they take the chamber and wake her up.
Alivia has spent her life living as a sheltered yet unloved princess, until the day she is forced into cryo stasis. It was only supposed to be for a short time, but somehow her ship crashed and she became nothing more than a memory.
But now everything has changed. A hunter is after her and killing anyone who knows she's alive. As they race across the expanse of space, can Ronan and Noah keep her safe? And what happens when she finally returns home to confront a life that forgot about her?
About the Author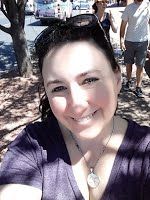 I like writing about the very ordinary girl thrust into extraordinary circumstances, so my heroines will probably never be lawyers, doctors or corporate highrollers. I try to write characters who aren't cookie cutters and push myself to write complicated situations that I have no idea how to resolve, forcing me to think outside the box. I love writing characters who are real, complex and full of flaws, heroes and heroines who find redemption through love.
a Rafflecopter giveaway