Author: Jennifer S. Alderson
Narrator: Carol Purdom
Series: The Adventures of Zelda Richardson, Book 3
Publisher: Jennifer S. Alderson
Released: Jun. 25, 2018
Length: 8 hours 23 minutes
Genre: Mystery


Stolen artifacts, a missing anthropologist, and a pesky amateur sleuth.




Art-history student Zelda Richardson is working at the Tropenmuseum in Amsterdam on an exhibition of bis poles from the Asmat region of Papua - the same area where a famous American anthropologist disappeared in 1962. When his journal is found inside one of the bis poles, Zelda is tasked with finding out more about the man's last days and his connection to these ritual objects.




Zelda is pulled into a world of shady anthropologists, headhunters, missionaries, art collectors, and smugglers - where the only certainty is that sins of the past are never fully erased.




Join Zelda as she grapples with the anthropologist's mysterious disappearance 50 years earlier and a present-day murderer who will do anything to prevent her from discovering the truth.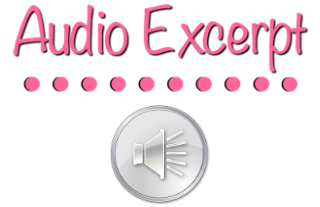 Jennifer S. Alderson was born in San Francisco, raised in Seattle, and currently lives in Amsterdam. Her love of travel, art, and culture inspires her ongoing mystery series, the Adventures of Zelda Richardson. Her background in journalism, multimedia development, and art history enriches her novels. When not writing, Jennifer can be found in a museum, biking around Amsterdam, or enjoying a coffee along the canal while planning her next research trip.
There are currently four books in the stand-alone series following the adventures of traveler and culture lover Zelda Richardson. In Down and Out in Kathmandu, Zelda gets entangled with a gang of smugglers whose Thai leader believes she's stolen his diamonds. The Lover's Portrait is a suspenseful "whodunit?" about Nazi-looted artwork that transports readers to wartime and present-day Amsterdam. Art, religion, and anthropology collide in Rituals of the Dead, a thrilling artifact mystery set in Dutch New Guinea (Papua) and the Netherlands. Her short story set in Panama and Costa Rica, Holiday Gone Wrong, will help fans better understand this unintentional amateur sleuth's decision to study art history and give new readers a taste of her tantalizing misadventures.
The Lover's Portrait was Chill With A Book's January 2018 Book of the Month and won the Silver Cup in Rosie's Book Review Team 2017 Awards, Mystery category. TripFiction recently named it one of their 10 Favorite Books set in Amsterdam. It also won a Chill With A Book Readers' Award, Readers' Favorite 5 star medal, was one of The Displaced Nation magazine's Top 36 Expat Fiction Picks of 2016, and came in at 14 in BookLife's 2016 Prize for Fiction in the Mystery category. The Lover's Portrait was also one of Women Writers, Women's Books magazine's Recommended Reads for April 2017.
Her travelogue, Notes of a Naive Traveler, is a must read for those interested in learning more about—or wishing to—travel to Nepal and Thailand. It was also awarded a Readers' Favorite 5 star medal.


From Author Jennifer S. Alderson
Character Name: Zelda Richardson

Role in your story: main protagonist

Age: 28

Short description: An independent young woman on a long journey of self-discovery.

Occupation: Burned out computer programmer. Currently studying art history at the University of Amsterdam.

Location: I was born and raised in in Seattle, Washington; I'm currently in the Netherlands.

Goal in life: To find true happiness – I know it's possible!

Motto: Never give up!

Best friend: Here in the Netherlands it would have to be Friedrich Lutz, a psychology student at the University of Amsterdam.

Pet Peeve: People who dismiss me.

Favorite Hobby: Exploring the plethora of monuments, parks and museums in Amsterdam, my new hometown.

Dream job: Working in a museum as an exhibition designer.

Pessimist, Optimist, or Realist: Naïve optimist

Beverage of choice:

Koffee verkeerd

– the Dutch equivalent of a latte.

Any love interests? I just met Jacob, a wonderful PhD student, while working at the Tropenmuseum. We've only been out on a few dates, but it feels like true love. After the spectacular breakup with my last boyfriend though, I am trying to take this one slowly!

Biggest Fear: Failure.

Guilty Pleasure: Eating cookies in the shape of windmills.

Most embarrassing moment: When I sent an email (in Dutch) to a museum director asking for his permission to drill two 'assholes' in the wall, when I meant to say 'holes'.

Greatest Strength: Stubborn determination.

Greatest Weakness: My stubborn determination.

Are you keeping any secrets? I'm such an open book, it's impossible for me to keep any secrets!

Where do you see yourself in ten years? Working as a curator for the Van Gogh Museum here in Amsterdam.

Advice for the reader as they follow you through your journey? I might not always know what I'm doing, but my intentions are always noble!
THE LOVER'S PORTRAIT
RITUALS OF THE DEAD