Author: JT Lawrence
Narrator: Jean Ann Douglass
Length: 4 hours 1 minute
Publisher: Fire Finch Press⎮2018
Genre: Science Fiction
Series: When Tomorrow Calls, Book 0.5
Release date: Jul. 3, 2018


The Handmaid's Tale meets Mr. Robot in this smart, sexy, cyberpunk thriller.

2021. A tribe of surrogates. A terror cult. A deal struck in desperation.

Keke is a biopunk journalist who won't stop till she exposes the truth. Will her reckless ambition help the surrogates, or harm them?

Join Keke on her mission to uncover the biggest story she's ever encountered. You'll meet Jasmine and Marko and get pulled under with Kirsten, who's on the cusp of her own nail-biting story.

Ready for your new pause-resisting addiction? Grab the prequella for the futuristic conspiracy thriller series When Tomorrow Calls now.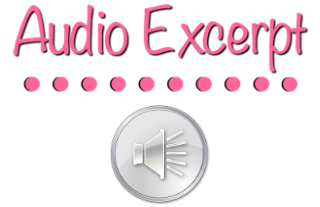 JT Lawrence is a bestselling Amazon author, playwright and bookdealer based in Parkview, Johannesburg. She is the mother of two small boys and a baby girl, and lives in a house with a red front door.

Jean Ann Douglass is an actor, playwright, producer, and voice artist living in Brooklyn, NY. She has recorded regional and national commercials, and numerous apps that assist kids learning how to read. She performs and co-creates work with Eric John Meyer for Human Head Performance Group, an internationally touring theater company. As a writer, her work will be seen at Underbelly at the Edinburgh Fringe this August.

PREQUEL
BOOK ONE
BOOK TWO
BOOK THREE