Author: C.A. Gray
Narrator: Melissa Williams
Series: The Liberty Box series, Book 1
Length: 6 hours 25 minutes
Publisher: Wanderlust Publishing
Genre: Young Adult, Science Fiction


Kate Brandeis has it all: a famous reporter at the age of 24, she's the face of the Republic of the Americas. She has a loving fiancée and all the success she could wish for. But when she learns of the death of a long-forgotten friend, her investigations unravel her perfect memories, forcing her to face the fact that she's been living a lie.




Jackson MacNamera, trained from a young age in the art of mind control, returns to the Republic for his mother's funeral. Within a few hours of his arrival, authorities collect Jackson and take him by force to a room ironically called The Liberty Box, where he must choose between surrendering his thoughts to the new Republic, or fleeing for his freedom.




Kate, bereaved and confused, finds her way to a cave community of refugees, where Jackson seems to offer her an escape from her grief. The two forge an uneasy bond, and in the process Jackson learns that Kate has some insight which may help the hunters in their attempt to free other citizens from the tyranny of the Potentate. Against the expressed wishes of the Council, the hunters plot a series of daring raids, attempting to prove that not only is freedom possible, but that the citizens are not too far gone to desire it. But with the odds so stacked against them, can the refugees succeed in their rescue missions right under the Potentate's nose?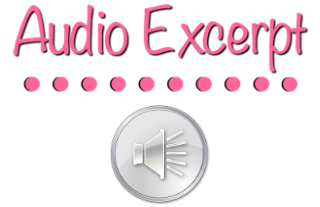 Melissa lives with her family, including two dogs and a cat, in the foothills of the Rocky Mountains near Denver, Colorado.
After having a corporate job for most of her life, and as a self-proclaimed introvert, she decided to leave corporate America to work from home. Voice overs had always tugged at her heart as something she would like to explore, so she attended some classes and landed with a company that taught her how to break in to the industry.
Loving to read, she explored the fast growing world of audiobooks and fell in love with it. She has ten audiobooks under her belt and is currently working on the 11th. Understanding that she should always be learning how to improve her skills, she is currently working with Sean Pratt.
When not talking to herself in a padded room, she can be found walking her dog, singing or fishing the Arkansas River.

BOOK ONE
BOOK TWO
BOOK THREE